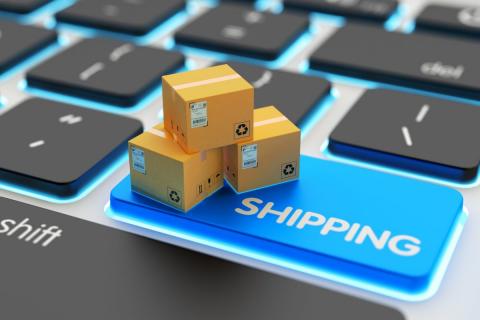 While cloud-based solutions & email communications thrive, there are still some things that need to be done through the traditional mail – and that's sending a parcel.

Thanks to eCommerce, your direct mail solutions and bulk mail services don't need to be an arduous or painstaking task.
eCommerce has changed the way the world does business. From customers ordering online and receiving their package overnight, to the same day in the case of online clothing retailer The Iconic who offers shipping in metro areas that arrives within 3 to 5 hours of the order being placed!
These days, the number of micro transactions that businesses need to handle has increased and, in many cases, the 'middleman' has been removed from the process. Therefore, companies are winding up engaging with their end users directly.
This doesn't need to mean that your business productivity reduces with the growth in eCommerce, nor does it mean you need to employ an army of dispatch staff to manage the process. Australia Post's eParcel solution provides effective solutions to businesses that have sending requirements of just one package to thousands of packages per day.
What are the benefits of your business for using eParcel?
Business benefits range from flexible pricing for increased volumes, online tracking and delivery notifications for both sender and recipient with a unique barcode. For those deliveries that need to arrive in record time, Australia Post offers an express eParcel option with the same benefits as express post but with a speedier delivery time to ensure you are keeping your business on track and reaching delivery time targets.
While many businesses continue to utilise 'snail mail', eParcel customers are gaining economies of scale and efficiencies in their direct mail and bulk mail through a range of consignment management, tracking services, transit cover and a full suite of managed reports.
Gone are the days of customers calling up and demanding replacement orders, which they may or may not have been received, for your business to have to replace at full cost. eParcel's unique online tracking & notification functionality services both the sender and the receiver, keeping individuals informed every step of the way as a parcel is moved around the country heading towards the final destination.
Need a turnkey solution for your parcel distribution requirements? Consider an eParcel tracked service.
For all parcel delivery requirements from online orders to national bulk despatch, there is peace of mind knowing that FCCM work as a premium partner to ensure clients have a complete turnkey solution including data preparation, warehousing, packing, stock management and discounted parcel pricing.
Bulk mail services streamline marketing processes, saving time, money & resources for organisations but also ensures everything is managed in one centralised and accountable location.
eParcel provides a visible and successful direct solution with online platforms to ensure transparency & accountability for you and your customers with bulk mail management.
FCCM proudly work with businesses across Australia and have a range of bulk mail services to suit all your client needs. Give your business the edge with FCCM today, visit www.fccm.com.au, email sales@fccm.com.au or call 03 9553 2888.