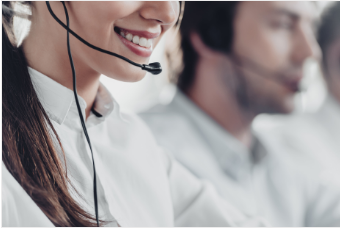 Members are the lifeblood of any sporting club or organisation, just as customers or clients are to corporates. However, in today's highly digitised world, many of us would have experienced the lack of personalisation and lack of human contact in our interactions with organisations. Instead, they have been replaced by automated, group emails, SMS, or even social media reach-outs. As members of many clubs become 'a number' so too does their passion and commitment to the organisation.
With members being the lifeblood of your club, keeping many players paid, the stadiums full and the lights turned on, it is surprising that membership communications are being automated.
According to the Harvard Business Review, it is 25 times more expensive to acquire a new customer than it is to keep an existing one happy. So, when looking at your bottom line, membership retention should always take precedence over saving a few dollars.
There is, however, an alternative that talks directly with your members, professionally and personally representing your club or association, and making your members feel appreciated. An outsourced call centre solution, for both outbound and inbound customer service, is a simple way to personalise your members' experience, with professional telemarketers at the helm of your 'customer facing' interactions.
That is not to say that outsourcing your call centre to overseas will net results, it is more likely to have people hang the phone up. A local club needs local representatives with knowledge of issues, concerns and considerations that are important to your membership base.
With an experienced team of customer service representatives and marketing specialists, your membership campaign can be taken to the next level through customised solutions to meet your needs and objectives.
While people may delete or 'unsubscribe' to membership email communications, when contacted by "Terry from the XYZ Football Club", they are much more likely to not only take the call but engage and ensure their membership is renewed. It has been proven in countless studies on consumer behaviour that it is much harder for people to say "no" on the phone, not to mention from an organisation they are personally and financially invested in.
First Class Consulting & Mailing (FCCM) is an Australian-based, boutique direct marketing and call centre business, specialising in loyalty and membership management. We have proven results driving increases in customer and member retention, not to mention managing inbound and outbound communications.
Engaging an external provider allows your organisation to get on with doing what you do best. Our dedicated account managers can work with your club or organisation on your membership strategies, events calendar and more, ensuring your success.
There is a better way to do business, keep your membership base happy, increase your new members and get better results on and off the field – speak to FCCM today and see how we can make a difference with our tailored call centre services.
Call (03) 9553 2888 today or email sales@fccm.com.au or Debra@fccm.com.au and experience the FCCM difference.