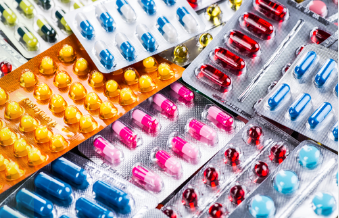 With the ever-rising cost of healthcare and demands on our medical system and the tax offsets that support them, offering samples in the pharmaceutical industry is an extremely effective and efficient way to allow doctors to provide help to their patients.
Sampling pharmaceuticals provides access to patients for new or generic brands, which helps patients start a treatment immediately and/or test the efficacy of a drug as well as adjust dosage levels, before the patient goes to the expense of filling a prescription which in turn helps reduce the cost to the patient.
There is quite a bit of negativity around the supply of free samples as it can be misconceived as a pharmaceutical company 'paying-for-play' when it comes to prescription loyalty, however, this couldn't be further from the truth.
Through outsourcing the storage, supply, distribution, payment collection (if required) and data management, pharmaceutical companies can focus their efforts – and both financial and non-financial resources – into research and development of much-needed medications, and leave the rest to the experts.
When it comes to sampling, there is a range of benefits realised by outsourcing. From the provision of patient or clinic orders, cycle allocations, product limits, or sample and literature distribution, best practice sampling campaigns can provide a fully auditable system with fast, accurate reporting.
What to look for when outsourcing pharma sampling campaigns?
Nothing counts more than experience and a proven track record. From the execution of campaigns, through to an understanding of the compliance and regulations of such campaigns, it is vital that your products are delivered to the right people, in the right way through the right processes.
Next, it is essential your campaign meets all regulatory requirements, such as a Poisons Control Licence (up to Schedule 4), and TGA-approved sites that ensure the storage of your products are in line with the specific requirements defined by your pharmaceutical organisation.
Warehousing and security are paramount for pharmaceuticals for obvious reasons, and due to your products being a high-risk product, the strictest temperature-controlled warehousing and security monitoring is required for the protection and integrity of your products.
Data management is an extremely sensitive issue when it comes to medical details and pharmaceuticals. As such, you will need to partner with a company with the ability to manage your data within a secure hosted environment located in Australia. Not only that, you will need state of the art security and data management systems to ensure your data is always valid and secure.
Finally, distribution and mailing infrastructure is a major component of a successful pharmaceutical sampling campaign. The focus should be ensuring your business can reduce distribution costs, support seasonal volume spikes and ensure logistics is a predictable percentage of sales and sample distribution.
Who can you trust to manage such a process in Australia for your pharmaceutical company?
First Class Consulting & Mailing (FCCM) are one of Australia's premier direct marketing, storage and fulfilment companies across a range of industries and boast 25 years of working with the pharmaceutical industry.
With extensive experience in pharmaceutical distribution, they understand the importance of compliant, on-time and accurate delivery to you, your customers, healthcare professional clients and the end-user clients.
First Class Consulting & Mailing boast a range of strategic services including:
• Strategic input
• Inventory and order management
• Pick and pack services
• Customer call centre and phone support
• Re-kitting of product
• Parcel distribution management and shipment tracking
• Product recall processing
• Returns processing
• Secure drugs destruction
The dedicated and expert team at FCCM can tailor a solution to meet any and all needs of your pharmaceutical company, balancing the needs of the sales and marketing teams, with those of the compliance and regulatory environment.
First Class Consulting & Mailing also have the facilities to take and process individual orders including a secure payment gateway, providing an additional layer of fulfilment servicing for your organisation.
The key of the FCCM business model is to provide a turn-key, efficient and effective solution to the pharmaceutical industry, taking stress from your supply chain and enabling you to do what you do best – create pharmaceuticals that save and improve the lives of all of our community.
For more information on how the team can assist you and your organisation step to the next level contact them today on 03 9553 2888 email sales@fccm.com.au or visit the pharmaceutical distribution section of the website for more information.