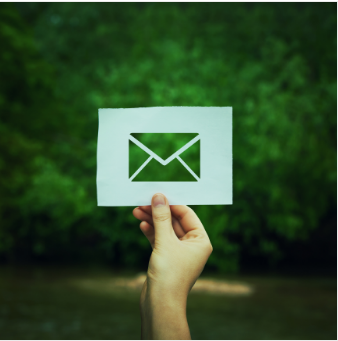 As the broader business community actively strives to become more responsible toward the environment, you may be considering changing your product packaging, marketing materials and potentially how you engage with your clients and potential prospects through direct marketing. There are so many benefits to becoming more environmentally friendly including reducing waste, not to mention a competitive advantage over your competitors who may not be engaging in such practices.
You may be surprised to note that in a 2019 survey, "65% of respondents said they want to buy purpose-driven brands that advocate sustainability, yet only about 26% actually do so"1. In saying that, a study from HP Australia and Planet Ark has found that while over 90% of Australian consumers and businesses are concerned about environmental sustainability, only half believe they are doing their fair share to protect the planet2.
How can you make your direct mail, sampling, or marketing more environmentally friendly?
There are so many more ways that organisations can make a difference to the environment, certainly more than switching to 100% recycled paper in your photocopier. Your marketing campaigns are too often reviewed in terms of ROI, reach and frequency, rather than the potential effect on the environment.
From plastic wrapping your magazines, flyers and samples, right down to packaging labels, there are plenty of sustainable alternatives for business. These include, but are certainly not limited to using:
– Recycled paper
– Recycled envelopes, boxes & satchels
– Recycled shipping labels
– Compostable postage bags
– Compostable film as an alternative to plastic wrapping
– Biodegradable, water-soluble loose fill
Like all manufacturing, being green comes with a standard, and in Australia this is managed by the Australian Bioplastics Association (ABA). The AS 4736 is the biodegradable plastics that are suitable for composting and other microbial treatment that are compliant with international standards. The AS 5810 refers to the Biodegradable plastics that are suitable for home composting.
Think of the marketing value your team can conjure up to your subscribers, customers, or potential clients when you effectively communicate that your organisation is doing it's bit to be a 'green' and 'sustainable' company? It is key that companies are not just thinking about making a difference but actively doing so.
Why not speak to FCCM on 03 9553 2888 today about how your organisation can implement cost-effective, results-driven sustainable direct marketing campaigns that are environmentally friendly. The dedicated team are experts in all direct marketing and mailing solutions, with decades of experience in using all manner of materials to get the job done.
1 https://hbr.org/2019/07/the-elusive-green-consumer
2 https://www.sustainabilitymatters.net.au/content/sustainability/news/nine-in-10-australians-concerned-about-sustainability-survey-698649130