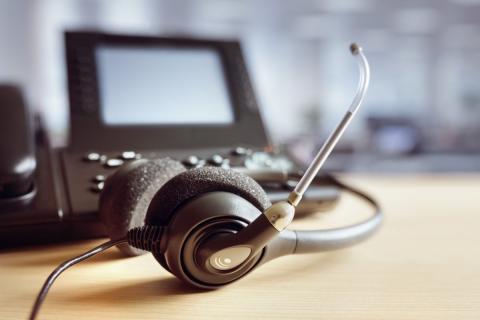 The way to a customer's heart (and wallet) in today's age of eCommerce, disruptive business and spam filters is through customisation, personalisation and taking the time to ask.

Often, asking who they are, what they need, and what your company can do to better service them to provide a solution is the key.
There is no better way to engage with your current customers, potential customers and past clients than speaking with them directly– but in this fast-paced world, do you have the time to make that happen while running your business?
FCCM is a premium customer service company with end-to-end customer-driven solutions to take your business from being seen, to being heard and ultimately remembered. Studies have shown "acquiring a new customer is anywhere from five to twenty-five times more expensive than retaining an existing one. It makes sense: you don't have to spend time and resources going out and finding a new client — you just have to keep the one you have happy"[1].
New business development for your organisation is vital, but so is ensuring you have a customer service centre that can professionally handle inbound calls, questions, complaints and manage dispute resolutions quickly and efficiently – which keeps your customers happy and engaged!
What is so important about inbound customer service?
Premium customer service provides customers with the confidence that they are calling or receiving a call from the organisation itself, not a generic call centre. Customers are leaving companies in droves that don't spend time or effort on customer service and that send their 'valuable calls' to overseas call centres, only for them to pass you through five different departments to resolve a simple question.
One only needs to look at the rise and rise of 'service driven, customer-centric' businesses such as ING Direct to find a business that understands inbound customer service. The popular personal and business bank personally answers customers day and night, with Australian call centre staff that can resolve their issues on the spot.
The big question to your business is how does your business offer its customer service? Are you in the 'big banks' category, or perhaps you get to the calls when you can?
Outbound is vital to the success of your company, don't think so? Call someone and find out…
As our digital world becomes increasingly crowded, targeted outbound calls cut through the marketing noise. An outbound call is not a cold call from an overseas call centre as you are trying to serve dinner, it's targeted, permission marketing to your valuable clients.
Upsell, resell, inform, update and set up warm leads for your sales team to capitalise upon and ensure that your marketing dollars hit their mark.
How can you get all that done and more?
FCCM is a proudly Australian family owned and operated premium direct marketing company, specialising in offering inbound and outbound call centre solutions tailored to your businesses specific needs.
Our call centre services include:
Inbound customer service management
Outbound sales to lapsed customers and prospects
Data entry
Campaign reporting
Email and customer/member follow up management
Data programming & management
Overflow capabilities
Online shop management with tracking & bulk mail discounts
Customer/membership renewals & prospect mailings
Customer loyalty & membership strategy development
Promotional card & competition validations
Gift card activations & troubleshooting
With over 25 years of experience, we understand the importance of your organisation and customers. We will work with you to ensure your timelines and budgets are met. Don't just take our word for it, FCCM represent some of the most recognisable brands in Australia – such as NRL & AFL clubs – as well as SME's (small to medium enterprises) looking to cut through and stand out. Speak to FCCM today and find out how we can help your business!
There is nothing more satisfying for our business than making your company a success, so speak to Deb, Sandy and the team today about how out the call centre and direct marketing solutions FCCM can activate for your business so you can enjoy the comfort of knowing while you're doing what you do best, your customers are in safe hands.