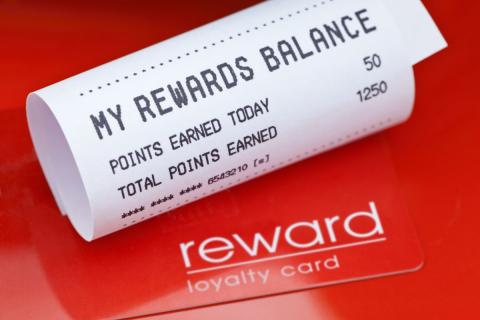 A member loyalty program is a marketing system created by an organisation based on their specific metrics to reward purchasing behaviour.
These rewards in turn, will increase the likelihood of the customer increasing spend and returning to that organisation over a competing business.
Member loyalty programs can provide many attractive offerings, such as special access to sales, prizes, credit towards purchases, free gifts, and so on. These rewards are intended to entice the customer back to the business repeatedly.
Are the costs prohibitive?
All marketing efforts will add a cost to the overall marketing budget, but it has been proven to be a worthwhile expense over time. Studies recently conducted detailed that keeping a current customer is seven times less expensive that acquiring a new customer.
Depending on the type and style of the member loyalty program an organisation utilises, the expenses incurred to implement the program could be justified by the amount of growth the business is likely to see elsewhere.
Do loyalty programs improve reputations?
In addition to increasing the retention rate of current customers, marketers can also expect a boost in the reputation of the organisation.
The goal of the program is to increase overall customer appreciation. If a customer feels appreciated, the likelihood of them sharing about a business increases tenfold. The word-of-mouth advertising that is generated is invaluable.
Which rewards entices customers best?
While businesses relish the increased sales and clientele, customers also appreciate the rewards they receive when making a purchase. It will be crucial to carefully evaluate your customer base so that you will know exactly what they will respond well to.
Loyalty rewards can be offered in many forms. This may be a points system that allows customers to accumulate a balance to exchange for merchandise, gift cards, discounts, free product, and the like. Other programs offer loyalty merchandise that includes the company insignia. There is also the option of creating personalised member portals that include exclusive content the customer would find valuable.
When you are determining which rewards to offer in your loyalty program, it is also important to think carefully about your membership and program management to ensure there are no issues. Nothing will negatively affect your brand like a defective or failed loyalty program due to an insufficient management system.
In addition, rewards are likely to have a greater impact if they are received in an effective time frame. This can initially be an SMS or e-mail.
Will member loyalty programs help with market research?
Member loyalty programs acts as a form of research to gain information about your customers. Over time, you will build a history or profile on what incentivises your member to purchase products or otherwise engage with your organisation. You can then hone in on more specific rewards that will increase customer satisfaction, increase engagement, create more sales, and retain customers. This process is reoccurring, given that you remain proactive and conscious of what appeals most to your customer base.
If you would like to discuss further how First Class Consulting & Mailing can assist with the management of your membership base and help with direct mail solutions, please call us on 03 9553 2888.